Pilot project to promote innovative cultural tourism in rural areas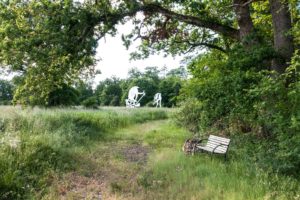 The challenge
Public Parks struggle to procure the resources necessary to prevent unwanted weed growth on the pathways. In addition, this situation has worsened due to new legislation which has banned the use of "roundup" (glyphosate).
Main idea
Sheep wool as a natural footpath covering to prevent weed growth in public parks; implemented at our sculpture park around the 16th-century castle "Les Fougis" in the French Auvergne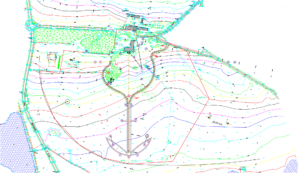 Project
Study of the idea's feasibility through a three-year test on our 1.2 km footpath through the sculpture park. The idea is to create synergy—and consequently more public attention— between the following entities:
A unique sculpture park surrounding a French castle which can attract tourists to the Allier department
Wool as an innovative, ecological solution for weed prevention in this park and public parks at large
Local agriculture and cultural tourism in the French countryside
Scientific monitoring and analysis by universities

Raising sheep is a principal agricultural activity in the French Auvergne (and in many other regions all over Europe); however, the use of sheep wool is poorly planned and very inefficient due to ecological and economic aspects. French farmers sell their wool for miniscule prices to China. Upon its shipping to China, the wool is transformed into insolation, and then it is shipped back to Europe. Using wool for weed prevention and footpath beautifying would be an innovative, environmentally friendly application of this raw material.
Initiator
Les Amis des Fougis – Non-Profit Organization/Association
Association Purpose: The preservation of the estate "Les Fougis", which curates and opens a unique sculpture park to the public.
[wp-svg-icons icon="arrow-right" wrap="i"] Subscribe as a  "Friend of Fougis!" and get the associations Newsletter and stay informed about this worldwide unique experiment. Les Fougis will be the first "living lab" ever, in order to test the possibilties of raw sheep wool in weed suppression.

Participents and Donators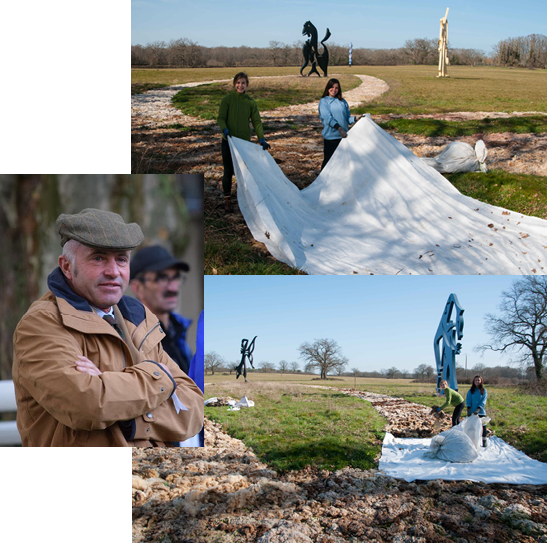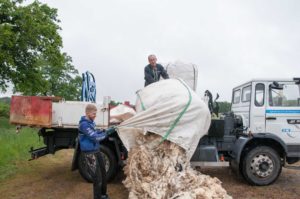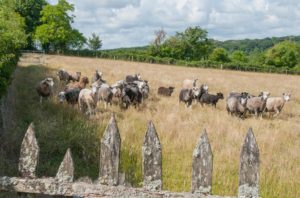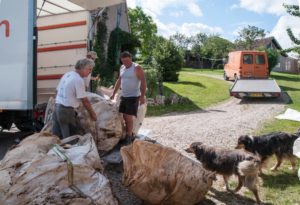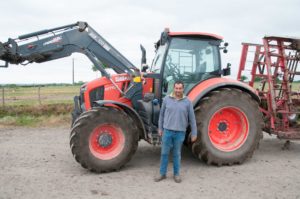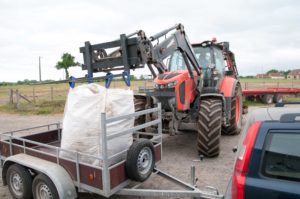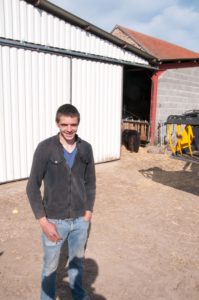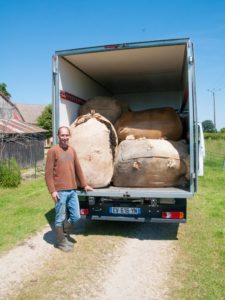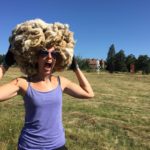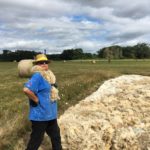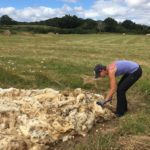 A) Documentation of the project
1. Definition of the technical requirements: Existing ground
2. Purchase and application of raw wool
3. Duration and conditions of entanglement/solidification (Felting?) to a closed cover on the walkways
4. Undesirable side effects (e.g. odor development or limited accessibility)
5. Eventual combination with other materials to harden the surface (solutions for wheelchair users)
6. Maintenance and care requirements
7. Influence of weather conditions on the felt cover
8. Weed prevention properties of the felt blanket
9. Aesthetic properties and visual changes in course of application
10. Perceptions of the visitors
11. Investigation of the change of the underground within 10 years
12. Changes in the thickness of the felt
B) Long-term documentation on the maintenance of the woolen path coverings
1. Possible growth of new weeds on/through the new felt cover
2. Repairing and thickening by re-felting more raw sheep's wool
3. Cutting procedure to divide the continuous felt blanket into individual sections which could be rotated to renew weed preventative effects if necessary
C) Ecological documentation
1. Settlement of plants in the felt cover itself
2. Effects of the natural ingredients of wool on surrounding plants and soil
3. Settlement of new species
D) Cost and efficiency study of this model to maintain paths in public parks
1. Effort of the first installation
2. Effort for entertainment and care
3. Optional: Acquisition of a test herd of 20 sheep and a mobile fence for the production of new sheep wool and to "mow" the surrounding lawns in which the path is embedded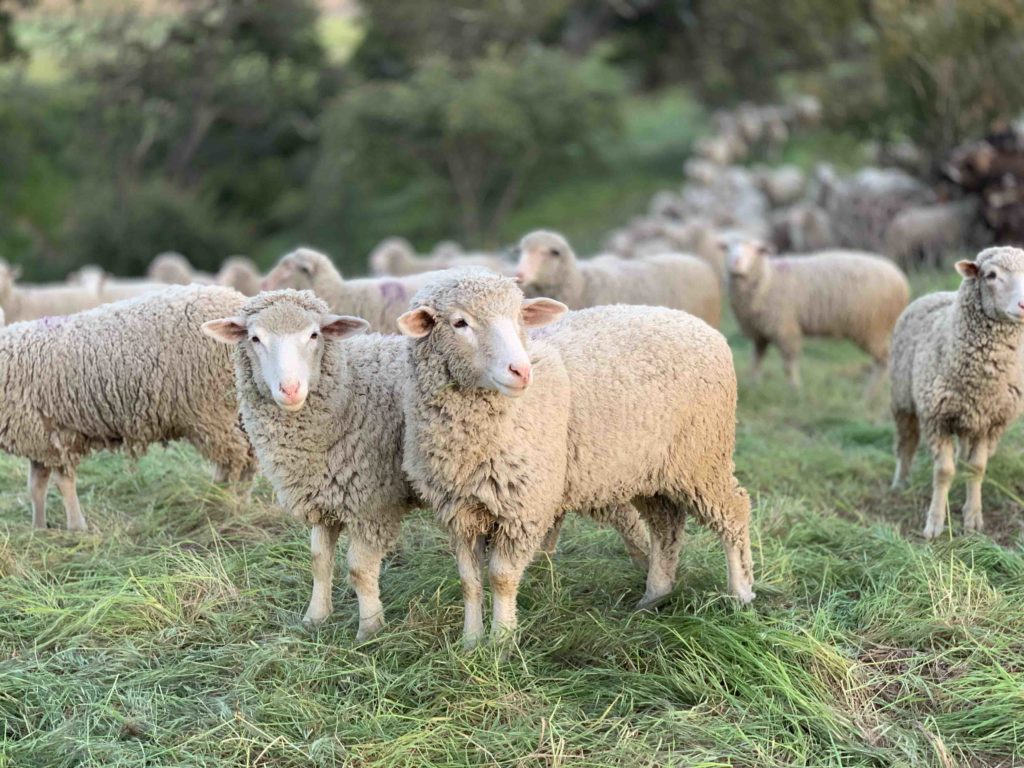 E) Final documentation of the project and the results
1. On the Internet
Designing and programming a project-accompanying website in three languages (English, French, German)
General information about the project
Continuous documentation of progress through photos and reports
Final report on the project after implementation
– 3 years
– 10 years
Platform for visitor opinions
2. On site
Pavilion with information about the whole project and resourcing in the park